HTC's new standard, AR highlights from CES, and Mojo's pivot
A busy week brought Quest news too.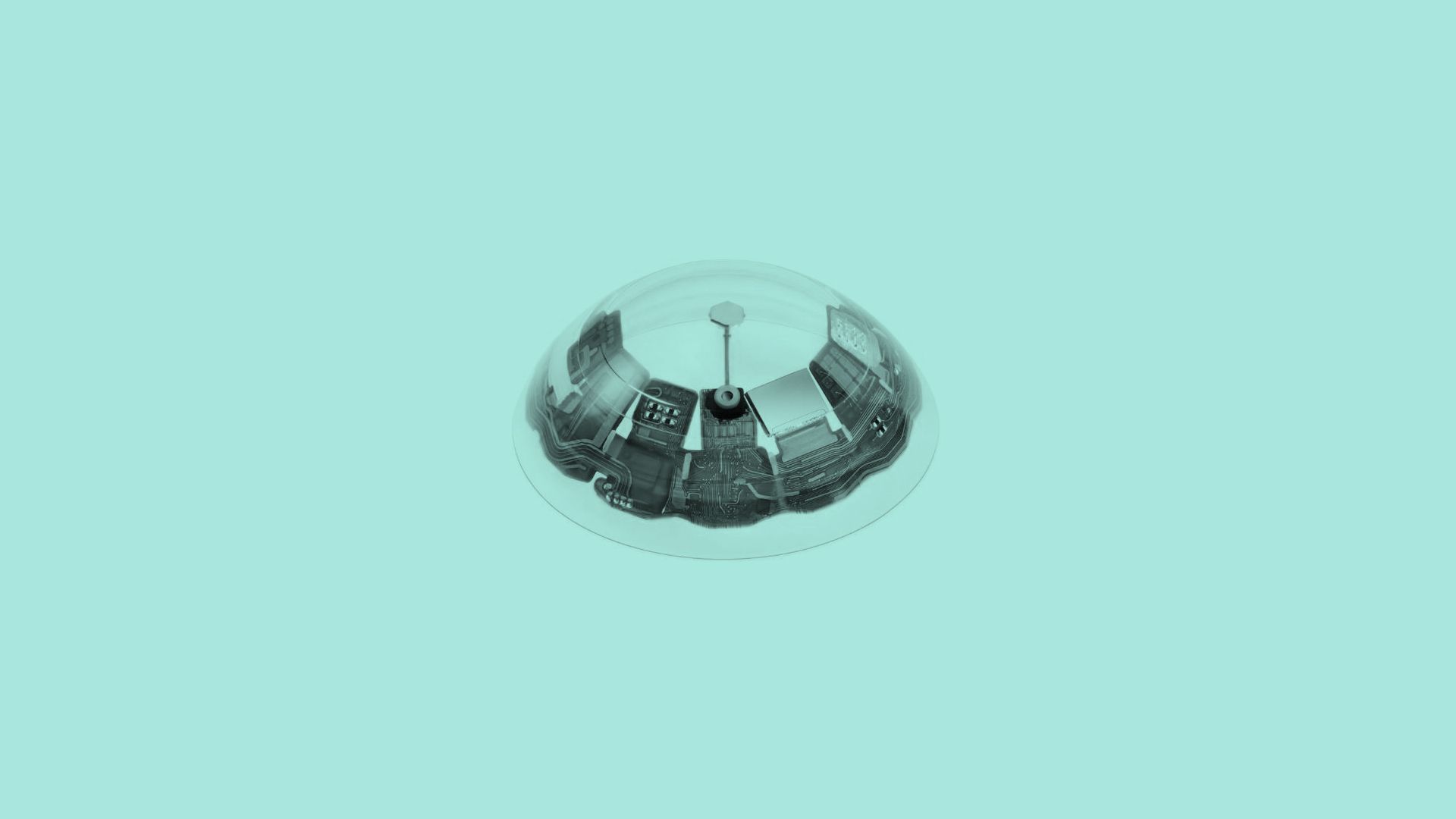 Hello! Tons to dive into today, so let's get to it.
HTC's CES save
The reveal of the new Vive XR Elite headset at CES 2023 went about as well as HTC could have hoped, I think. It wasn't a complete home run, but it did see the company coming away with several best of show awards while also managing to pique the interest of folks with high hardware standards.
First up, the good: the XR Elite won't cost as much as last week's listing mixup suggested, instead coming in at $1,099. Set to begin shipping next month, HTC has a decent software lineup for the launch window and will bundle in 5 titles including Figmin XR and Unplugged for buyers who preorder. The same old Snapdragon XR2 chip is at the heart of this headset, but it's nice to see that leaks were correct about other specs HTC is bringing to this standalone–like its 12GB of RAM and modular design–while charging significantly less than Meta is for the Quest Pro.
As for the bad? Besides some hands-on impressions pointing to glasses accessibility and comfort concerns, what disappoints most about the XR Elite is that it's a design with potential.
Yes, this stab at a consumer standalone isn't all brand new: the XR Elite incorporates and builds upon some ideas HTC rolled out with the Flow and the Focus line, yet it feels like a draft in spite of that. It reminds me of the first Quest while costing nearly three times as much.
There's only so much HTC can do to push down the price, which is why the company showed up at CES ready to poke at Meta and Bytedance with its messaging. I don't know if I agree with Vive GM Dan O'Brien that "users will learn their privacy is worth more than $400," if only because the first question most buyers will ask is what owning a headset is worth to them, period. Unless one of its competitors is eventually caught doing something egregious with headset-gathered data, I expect most of HTC's privacy talk will land as preaching for the converted.
On the whole, though, the XR Elite does come across as a better package than HTC's recent PC headsets pitched to prosumers. While it may already be begging for a revised model with a better chip and some sensible cost-cutting measures, this headset seems to be a step in the right direction. If someone's going to spend over $1,000 on a headset for home use in 2023, then most should look for a capable standalone with solid PC support and other bells and whistles. We'll have to wait on actual reviews, but even if more people end up waiting to see what HTC has in store next, the XR Elite looks like it could fit that bill.
Glasses goals
CES brought some attention-grabbing developments on the AR glasses front this year, from waveguide makers Lumus and DigiLens in particular. Other companies like Ant Reality, TCL and Vuzix (presenting its slim new reference design) also made waves, but as someone who has studied these two companies a lot, I'm pretty intrigued by the diverging paths here: Lumus presenting its smallest waveguide module yet in hopes of hastening the consumer product race, and DigiLens unveiling a pair of glasses intended to set a new enterprise standard.
Before getting into the strategies at play here, both the Lumus Z-Lens announcement and DigiLens ARGO glasses warrant a bit of specs geekery.
The Z-Lens boasts a 50% smaller optical engine paired with Lumus' reflective waveguide design, which could of course lead to slimmer AR glasses. I don't want to downplay this as a big deal–Virtual Vector readers likely already know Lumus has been lauded for its waveguide efficiency and that Karl Guttag suspects Lumus's earlier Maximus architecture made its way into Niantic's outdoor headset prototype. If the Z-Lens measures up to the performance of the Maximus, which I recently got to demo myself, then it's certainly a solid evolution for Lumus by the size reduction alone. But what I find more interesting (and which I think has received less attention) is that Lumus says the Z-Lens can be directly bonded to prescription lens elements.
No need for prescription inserts or a lens enclosure with an air gap? That could be huge for consumer designs, more so than shaving off bulk from the temples.
With ARGO, DigiLens isn't likely to rack up accolades for looks or surprising slimness, but OEMs and enterprise headset makers more specifically should take notice. The XR2-powered headset is fully standalone, 6DoF, and comes with a 48MP camera. Why go from an earlier modular reference design to the beefed-up ARGO? DigiLens isn't being cagey about its reasons: the company thinks the enterprise space needs a kick in the pants.
"Bottom line, the industry isn't moving fast enough," DigiLens head of Nima Shams told VentureBeat. With ARGO, DigiLens is attempting to position itself as more than a waveguide maker, a potential supplier or partner with more of the AR glasses puzzle pieced together. Shams added that "current glasses are just viewers or unsuccessful consumer products that failed and so they claim they are industrial."
I don't think ARGO is going to send the likes of Microsoft or Magic Leap scrambling, but the position Shams took in that interview is backed up pretty well by the device itself. ARGO may be large, it could likely do with a higher FOV, and it might struggle to find its niche, but they're glasses impressive enough to pick up buzz all the same.
So, while Lumus continues to refine its designs and argue that its waveguides are the best fit for consumer AR, DigiLens is laying down a challenge to enterprise hardware makers. What neither waveguide maker can do, or any lone component maker for that matter, is make the next stage of AR hardware happen on its own (see DigiLens teaming with Goertek on ARGO). As different as these two moves are, I think they're both promising. I'm curious to see which big brands or other deep-pocketed potential partners end up being swayed by them.