Snap's Lens Fest news and Apple XR notes
Plus: The nightmare Neuralink story.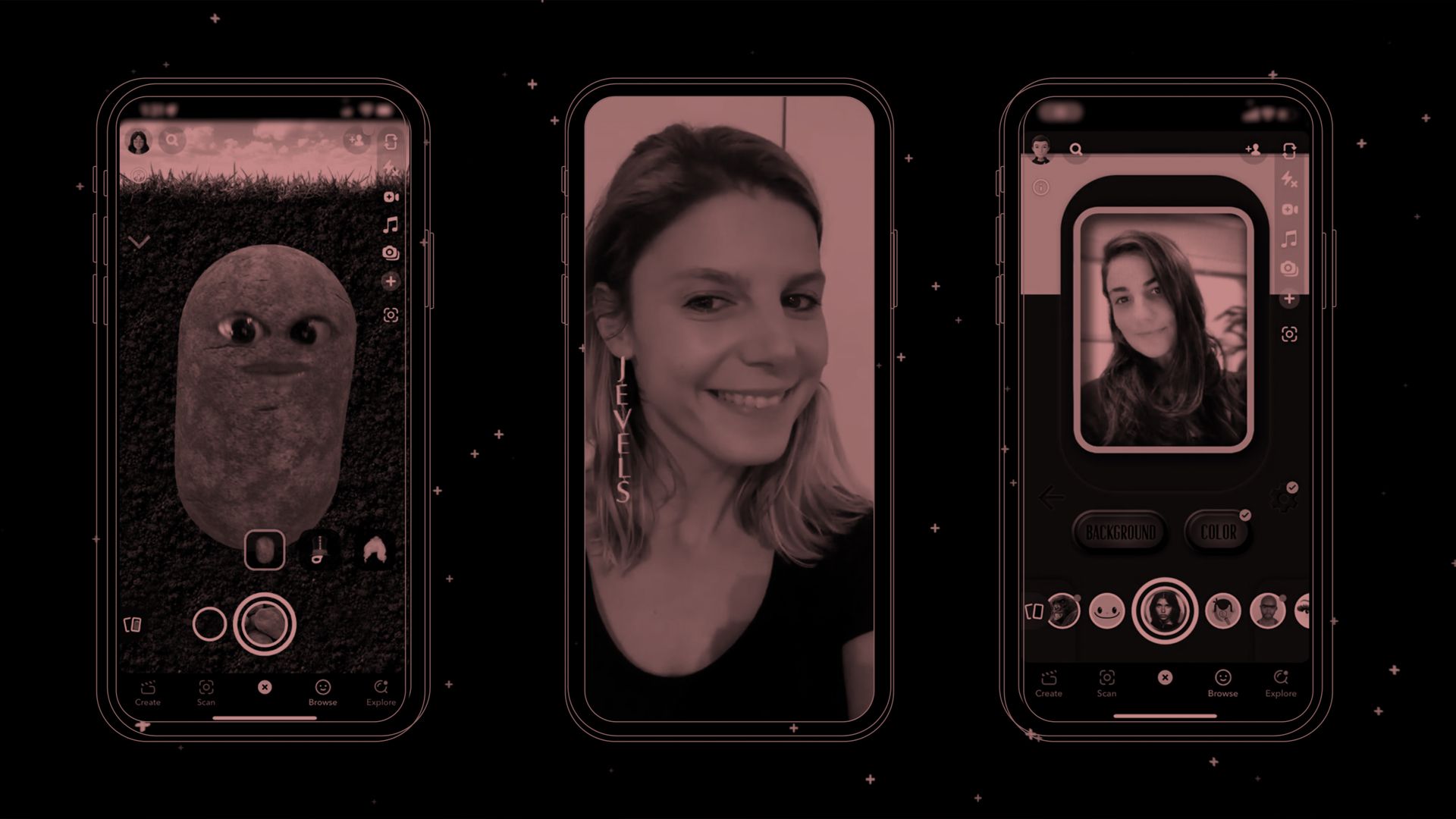 Hello!
A big thanks to everyone for their patience and understanding last week. Getting Covid a second time was, well, let's just call it less than fun. I'm still getting back to 100% and finals week is underway at my grad program. I'm hoping to end the year strong, though–I hope you enjoy today's newsletter, and please read through to Virtual Vector programming notes at the end if you're a paying subscriber.
Snap's strength in numbers
The annual Lens Fest developer conference got started today, and with it Snap released some new stats on its AR ecosystem. With Lens Studio turning 5 years old, Snap now says that over 300,000 developers have used the toolset to create more than 3 million AR Lenses.
I had a chance to speak with Sophia Dominguez, Snap's Director of AR Platform Partnerships & Ecosystem, about a few subjects including the growth trends with Lens Studio, a newly announced pilot program for selling digital goods in Lenses, and the ways that Snap is continuing to work with outside developers to advance its AR glasses efforts with Spectacles. Here are some highlights from that chat:
Regarding the growth Snap's seeing in its AR community, Dominguez emphasized that 80% of Lens Studio users are based outside the US and that Snap's efforts "are increasingly focused" on supporting teams of developers. The upshot: from agencies that have been around for a while to groups forming organically out of the global Lens Network, Snap's liking what it's seeing when it comes to the output of these teams and wants to encourage more of it (while still expanding tools and tutorials to benefit individuals).

That extends to Snap's new Lensathon event with a $200,000 prize pool available to developers. "We've given a little under two months to complete their projects," said Dominguez, "and part of the reason is because of just how many people have been assembling teams. We figured, if we gave them more time, could we see even more advanced Lenses than the ones that were submitted in [the previous] Lensathon?"
The phrase "digital goods" might bring to mind dubiously valuable NFTs and status symbols, but for the pilot program in adding goods to AR Lenses, the intent seems broader. Dominguez said that Snap "decided pretty early on" to focus on digital goods use cases for self-expression/communication, fashion, and play (i.e. games). To my mind, the most interesting pilot use case Dominguez highlighted was spending Snap Tokens to unlock expanded options in a Lens mimicking vintage photobooths, basically letting users pay to expand the feature set of an app within the Lens ecosystem.

That's not to say there won't be more showy examples (keep an eye out for a pricey option to have a "blinged out" AR potato from creator Phil Walton), but figuring out what users will actually find value in looks to be the aim here. "We felt that this is probably the best step forward for us, right now, that we hope can provide sustainable or additional revenue streams for AR creators and developers that doesn't require them to be hired by a brand or client," Dominguez said.
The subject of AR developers working in teams came up again when I asked about the state of partnerships vis-a-vis the AR Spectacles program, especially in the wake of Snap's layoffs earlier this year and the "narrowing" in scope of Spectacles investment. Dominguez noted that Snap pivoted in the summer to focus on giving teams of developers access to Spectacles in the hopes of seeing more "robust" AR projects emerge for the glasses. "These teams have come up with various proposals that are way more in-depth, that really serve better as more product-like and spatial experiences." Dominguez added that this first cohort of teams will finish up next month, so perhaps we'll get to see some of these proposed glasses experiences early next year.
You ok, Apple?
Leave it to Mark Gurman and Ming-Chi Kuo to deliver back-to-back updates on the Apple mixed reality headset that make you go… huh?
Last Thursday, Gurman reported for Bloomberg that Apple "recently" changed the name it's using internally for the headset's operating system from realityOS to xrOS, with the "x" standing for extended. That matches up with the broader use of XR as a catchall for AR, VR, MR and as a descriptor for devices or experiences that sort of straddle multiple categories. Still, there's some vagueness around the term that's contributed to my personal reluctance to use it in the past. If xrOS does become the public-facing name attached to this headset, I suppose Apple might at least lead us to having some more consistency in how "XR" is used (and some grousing from people who won't budge from their own definitions).
But why the change now, especially when recent reporting has indicated a ramp up building toward an early 2023 release for the device? A name doesn't necessarily have to mean much–the iPhone XR wasn't called that because of any connection to extended reality–and Apple could end up going with the realityOS moniker anyway. One thing the name change might suggest is that Apple wants to extend what people expect from the headset in terms of content. We've heard AR this and AR that from Tim Cook for ages now, but perhaps Apple wants to get away from associating just one medium with the headset (and bypass some "MR" and "passthrough" terminology baggage). It's hard to imagine Apple launching a headset with an array of immersive content that all fits neatly under a small umbrella term, so maybe "xrOS" wins out that way. Or maybe Apple just saw the name was up for grabs.
If you want to get really pessimistic though, then you might look to Kuo's latest for clues. Over the weekend, the supply chain analyst gave a new update and said that the headset may slip to the second half of next year due to "software-related issues." That's… really not much to go on, even less than back in January when the headset was reportedly pushed toward 2023 for a still-short list of problems including overheating. You don't rename an operating system because of "software-related issues," but any sort of major change in planning or development that might prompt such a name change could also precipitate all kinds of problems.
This leaves us in a familiar place: if all goes according to reported plans, we might be less than a year away from the launch of this headset. It could get announced before then, with many responding to Kuo's latest with hopes of a WWDC reveal. I may have written something very similar on the subject last winter. Here's hoping we've got something else to talk about, Apple headset or no, come this time next year.