Connecting Meta's dots
A Virtual Vector bonus on Meta Connect 2022.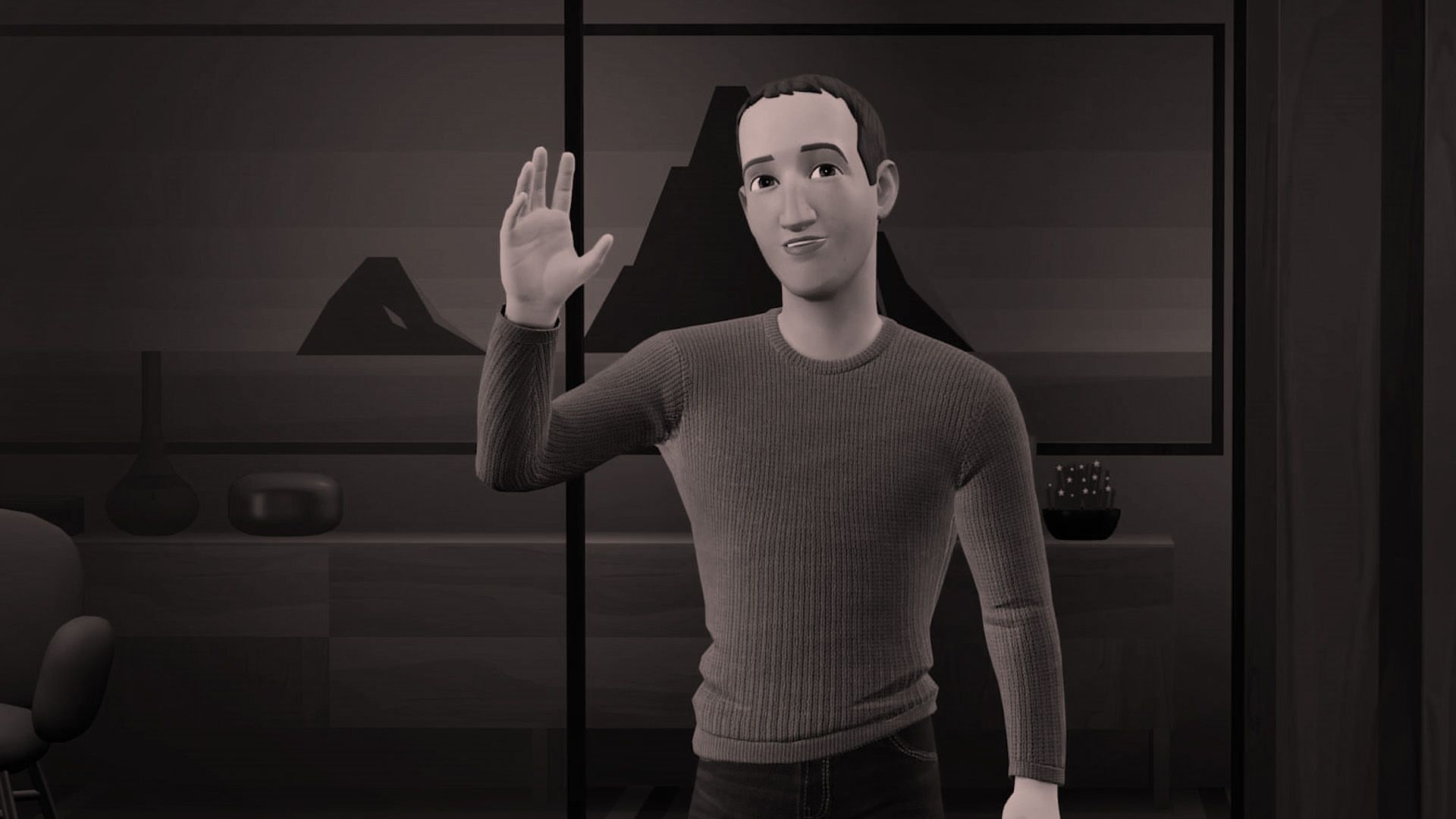 Hello!
Welcome to this free bonus issue of Virtual Vector. With Meta's annual Connect conference behind us, I've sorted my takeaways for 5 types of viewers that Meta wanted to reach (and one it probably didn't). Read them all or skip around to your liking–either way, enjoy!
First, the business customers
After all the leaks, Meta had very little left to reveal about its Quest Pro headset beside the release date and price. The work-focused device launches on October 25 at the don't buy this just for Beat Saber price of $1,500. Early impressions (if you're seeking some out, visit The Verge and Road to VR) suggest it's indeed a capable mixed reality device, though with a battery life of only one to two hours, it's nowhere close to replacing a laptop or workstation.
One note for hardware heads: Qualcomm says that other equipment makers will announce devices featuring the new XR2+ Gen 1 chip debuting in the Pro before the end of 2022.
Soon after lifting the curtain on Quest Pro, Meta announced a new partnership signaling a seriousness about productivity: Microsoft is pledging Teams integration, Windows streaming, and Microsoft 365 apps for Quest.
You don't need to buy all the talk of openness (or embrace the Apple animosity) to see how this is a smart move for Meta. Whatever your take on Microsoft's work products are, I think we'd all rather not see Meta muddle through making its own version of Excel. Autodesk and Adobe are also partnered with Meta to bring some tools to Quest.
I am surprised that there isn't more launching alongside Pro to boost its appeal as a work device on day one. Maybe it'll really shine when users can flip between something like Substance 3D, PowerPoint, and a Teams meeting with ease, but it seems like that could be a long way off.
Horizon Worlds users
Speaking of vague timespans, let's talk about Horizon Worlds. Most everything about Worlds from yesterday's keynote was delivered in the present continuous tense: Meta is still working on bringing Horizon Worlds to web and mobile, it's working on letting people take Reels inside Horizon, it's working on support for scripting languages and importing 3D models, it's working with Epic on Sketchfab integration–you get the point.
With Horizon Worlds in quality lockdown through the rest of the year, I'll be shocked if we hear more about any of these features before 2023. The biggest change that has been promised for 2022 is the launch of Meta's Avatar Store in VR.
Meta is also working on bringing improved avatars with legs (more on that later) to Worlds first so the company "can see how it goes" before a wider rollout. I'm sure developers using Meta avatars will be relieved to be spared from some bugs.
VR gamers
While work got Connect's spotlight, Meta didn't leave play behind completely. Meta confirmed the purchase of three more game studios: Twisted Pixel, Armature Studio, and Camoflaj. Armature helmed last year's VR conversion of Resident Evil 4, and Camoflaj is bringing its former PS VR exclusive Iron Man game to Quest 2 next month. I believe that brings Meta's total up to 8 game studio acquisitions (not counting the FTC-challenged Within fitness deal), and even if we take away the teams constantly updating Beat Saber and Population: One, Meta could easily have half a dozen or more new VR games in the works across these teams.
That's good, because it seems like Meta can't shake having games that get announced and then haunt every one of its presentations in their absence. Now that Splinter Cell VR has been canceled, the port of Grand Theft Auto: San Andreas that Zuckerberg triumphantly announced last year is the new no-show that gave gamers fits during 2022's keynote. But hey, at least Among Us VR is out next month?
The really interesting gaming announcement from Connect was Microsoft's: it's bringing Xbox Game Pass streaming to Quest 2. Personally, I'm with everyone who isn't keen on playing console and PC games on a blurry virtual TV, and I appreciate that the image of an Xbox controller in a VR user's hands is quite the throwback. And yet, while I'd hesitate to call this a metaverse play, Microsoft knows it has the upper hand in game subscriptions right now and that it might as well see if people's Game Pass enthusiasm extends into VR. As for whether we might see a move to Xbox-branded VR games and streaming, well, this might be a dry run.
App developers
While Meta is still refusing to say how many Quest 2 headsets it has moved (Zuckerberg needs to work on deflecting sales questions), the keynote delivered a few new data points about the Quest ecosystem. Most notably, 33 apps on Quest have made more than $10 million in gross revenue, adding 11 since February 2022. The process of getting on the Quest Store may still be frustrating to many, but the potential benefit of making it there is hard to dismiss.
The biggest news for developers came after the keynote, during Chris Pruett's Developer State of the Union session: Meta's promising some new store tools like A/B testing, self-serve sales and bundles, "immersive promotions" (I'll be curious to see how users feel about VR takeover ads) and a change that'll make more recent reviews of apps more prominent in the store. That last one could be huge–I've been stunned by Meta's lack of attention to how reviews are presented, especially given that some of its own apps and games have suffered from dismal scores or deliberate review bombing. Seriously, go take a look at the listing for the now-retired Horizon Venues.
Some more: Developers are slated to get beta access for a new Quest fitness API this fall and the Presence Platform for tracking and scene understanding is getting mixed reality updates (plus a promise of certain features coming to WebXR). As for avatars, Meta plans to expand its SDK to Unity for iOS and Android and to Unreal in the future–and, hopefully close to the launch in Horizon Worlds, Meta plans to let developers hook into and add items to the Avatar Store.
AR believers
Want to know more about Meta's in-development AR glasses? Keep waiting! There was little of AR substance in this year's keynote, the chief exception being a brief demo reel of an AR interface for a prototype of the CTRL-Labs neural input band. Whatever prototype glasses or AR headset Meta used was deliberately not shown. I guess we'll see over the coming months whether Spark integration with Quest Pro becomes as big a deal as some AR developers hope it'll be, or if it'll show signs of a rough translation from phones to headset.
Zuckerberg did name drop Project Nazare in a segment about Meta's Ray-Ban partnership, but we know that Meta will follow in Snap's footsteps by not selling its first "proper" AR glasses. Instead, Zuckerberg hinted at more to come with Ray-Ban, which could suggest that a planned follow-up to the Ray-Ban Stories glasses hasn't been derailed by recent strategic shifts.
Finally, the peanut gallery
I've heard enough about legs. Maybe we've all heard enough about legs.
Watching the portion of the keynote where Zuckerberg's new avatar strutted out–an attempt to play along with the jokes people make about Meta's avatars–felt like an insult to the audience's intelligence. Meta had surely plans for a new system in the works before the summer selfie fiasco, but come on. Who did Meta think would be impressed by this clearly rushed and pre-recorded (as confirmed by John Carmack) presentation?
Judging by the number of comparisons I've seen to The Sims and by how many experts raced to point out the lack of basic shadows beneath the new avatars, this segment went over like a lead balloon plummeting into the uncanny valley. I feel for the designers and artists tasked with overhauling Meta's avatar system right now, and having this in-progress work immediately contrasted with the impressive (if impractical) Codec avatar research was also a staggering example of avoidable self-sabotage.
Whether or not Meta continues with this Connect format in 2023, I think this year's keynote and last year's feature-length metaverse pitch make one thing very clear: Zuckerberg should rethink his insistence on being the star of Connect. Zuckerberg does clearly care about XR, and if he wants to keep going on podcasts–where his eagerness plays better–then by all means. But he is no Craig Federighi, and having so much of Connect's keynote taken up by Zuckerberg's stilted delivery makes it that much easier for those who just don't like him to dismiss everything Meta's building.
That's all folks

There's more to discuss from Connect–in the next issue, expect some analysis of CTO Andrew Bosworth's praise and jabs at ByteDance plus his dismissal of recent Meta scoops as "palace intrigue." I'll also take a look at the moments from Carmack's address where he referenced a number of headlines from the past year, sharing his sometimes "grumpy" views on the state of Meta silicon, OS development, and overall usability. This is already longer than a bonus will usually be, though, so I'll sign off here. If you're itching to hear more, just @ me on Twitter or hop in the Virtual Vector Discord.