Strap in for Sony's $600 VR launch
Plus: Meta's tough spot and a kid account crackdown.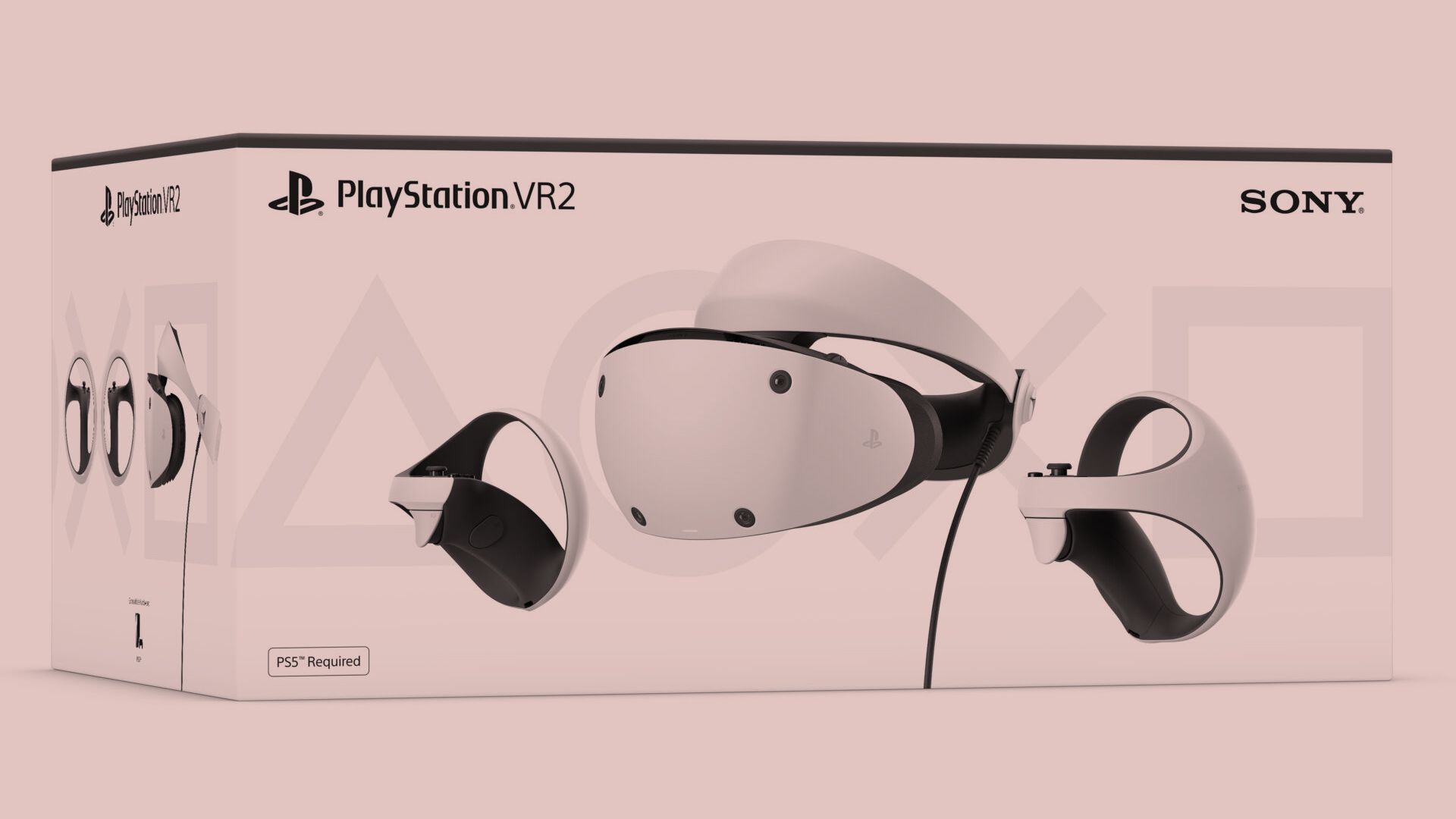 Happy Wednesday, a.k.a. update day.
Leave it to Sony to upend my plans for this week's newsletter. This morning, the company announced that PlayStation VR 2 will be released on February 22, 2023 at $549.99. That's about $600 after tax (and closer to that as-is with other regions' prices converted to USD). Sony will also sell a bundle with Horizon: Call of the Mountain right at $599.99, which will likely be the cheapest way to get the headset with a big-budget Sony VR exclusive at launch.
I woke up this morning planning to write about how Sony had the only really interesting earnings week besides you know who, given what a few new data points could mean for PS VR2: the company has now shipped over 25 million PlayStation 5 consoles, with sales staying steady year over year. That's your potential base of PS VR 2 buyers growing, though shrinking numbers for PlayStation Plus–a service that could be tooled to be quite attractive for VR buyers if only it would emphasize that content–suggested that Sony might not be able to be as competitive on price for its new headset without the assumption of a subscription subsidy.
Instead, here we are: PS VR 2 will cost more than the console required for its use, putting the bill for a full setup at around $1,000.
We could talk all day about how that might be a fair price for the quality of the hardware and for the overall experience it'll get you (don't forget everything else the PS5 itself offers). Once you're crossing over into four figures, though, the scale is tilted in favor of comparisons with PC VR headsets and high-end standalones instead of with console-priced headsets like Quest 2.
Today's new game announcements also struggle to support the case for PS VR 2 at this price. Smilegate's Crossfire: Sierra Squad looks like a loud and visually lush title sure to entice players who hunger for VR FPS games, and it seems to be the closest of the new bunch to rivaling Sony's presumptive system-seller Call of the Mountain. On the other end of the spectrum, Supermassive's The Dark Pictures: Switchback VR is literally an on-rails shooter. The presence of popular, established titles like Pistol Whip, After the Fall and Zenith: The Last City in the lineup is welcome (as are some free upgrade promises for those who bought PS VR versions), but my guess is that Sony opted against staging a buzzy VR State of Play presentation today because the list was so heavy with them. It would've ended up being a mostly familiar parade of trailers building up to a whopper of a price reveal.
Barring any surprises between now and February–and why announce the price now if this isn't the best opening pitch it has?–Sony has set itself up for an uphill battle with the PS VR 2. Even if early reviews herald its arrival as the best thing in home VR entertainment, the price is too high to be treated like an asterisk or framed as a sound consumer investment when we just don't know what the long term support will look like.
I think it's still safe to say that this will be an exciting product for those who are already into VR. At this price, however, you can bet on most consumers waiting a good, long while to open their wallets again for the PS VR 2 after they manage to get their PS5 first.
Now about Meta…
A year ago, I asked Mark Zuckerberg whether he had ever thought about spinning out Reality Labs as its own company. He told me that it wasn't an idea he had considered "very seriously" up to that point. Later that week, he announced Facebook's rebranding as Meta.
The kinds of experiences Reality Labs is building, Zuckerberg added, were ones he believes "are going to make a lot of sense in Facebook and Instagram and on video-chat calls and Messenger or WhatsApp." To him, he said, it felt like "you really wouldn't want to separate those pieces."
One year and a $700 billion drop later, it seems like many shareholders may disagree.
Have some onlookers been too quick to start measuring Meta's immersive tech goals for a coffin? Sure. At the same time, it's plainly not good that Reality Labs revenue was way down this quarter. This time around, Meta can't even point to strong Quest 2 sales (turns out that price bump did hurt) as Wall Street frets over declining ad revenue. We don't need to rehash them here, but all the recent stories exposing the state of Horizon Worlds–which is synonymous with the metaverse for many, even if Meta doesn't want it to be–also can't be ignored. It may be easy for people who work in immersive tech or who regularly engage with these mediums to cut Meta some slack on early products, but there's just no sugarcoating this situation.
Of course, the worst of this mess doesn't really have to do with the millions of headsets out there or the few hundred thousand people hanging around Horizon Worlds. Meta is trying to reinvent Facebook and Instagram, an effort to keep its apps that reach billions of people and which bring in tens of billions of ad dollars relevant for the road ahead.
If you're reading this newsletter, there's a good chance you may think $10 billion a year is a reasonable amount to spend on accelerating the metaverse and immersive tech, or maybe even that it isn't enough. But Meta is also spending tens of billions on what it hopes will improve Reels, Feed and ads. Ask yourself what's really harder: making a better headset or immersive social platform, or fixing ailing products as big as Facebook and Instagram?
Consider this plausible future Ed Zitron sketched out for Facebook and Instagram in his newsletter last week:
How do you increase active users yet decrease revenue? Very easily: by turning your previously-beloved social networks into social engineering traps. Meta has successfully taken two products that people liked (and the only two products that made them any real money) and, in their desperation, tried to wring more money out of them by annoying their users into submission. The obvious problem is the one they're currently facing, which is that the only way to make more money is to make the products significantly worse, pissing off users old and new, which will, in turn, mean advertisers reach fewer people, which will make Meta more desperate, which will mean the algorithm will continue to pump irrelevant crap into your feed. This will, eventually, mean that many people will stop using these platforms entirely.
Now it's possible that this discovery engine gambit will pay off, or that TikTok will be dealt some kind of regulatory blow that tilts things in Meta's favor. But however the next few years play out, it's clear now that a major and probably costly change needs to come about for Facebook and Instagram if Zuckerberg wants to keep investing in immersive tech at this pace–steady growth to big metaverse bucks in the 2030s likely won't calm shareholder nerves. A ramp up to Quest 3's launch next year practically guarantees there's not much Zuckerberg would or can reasonably do to push down Reality Labs spending in the near-term while keeping the consumer product road map on track.
This all brings me back to what I asked Zuckerberg last year. As he answered, I wondered how he could trust that Meta's core apps would remain a solid foundation to build toward the metaverse on top of instead of becoming an albatross around his neck. I'm still wondering.