An eye-popping Elite leak and the year's first Apple update
The latest hardware news before CES 2023 officially kicks off.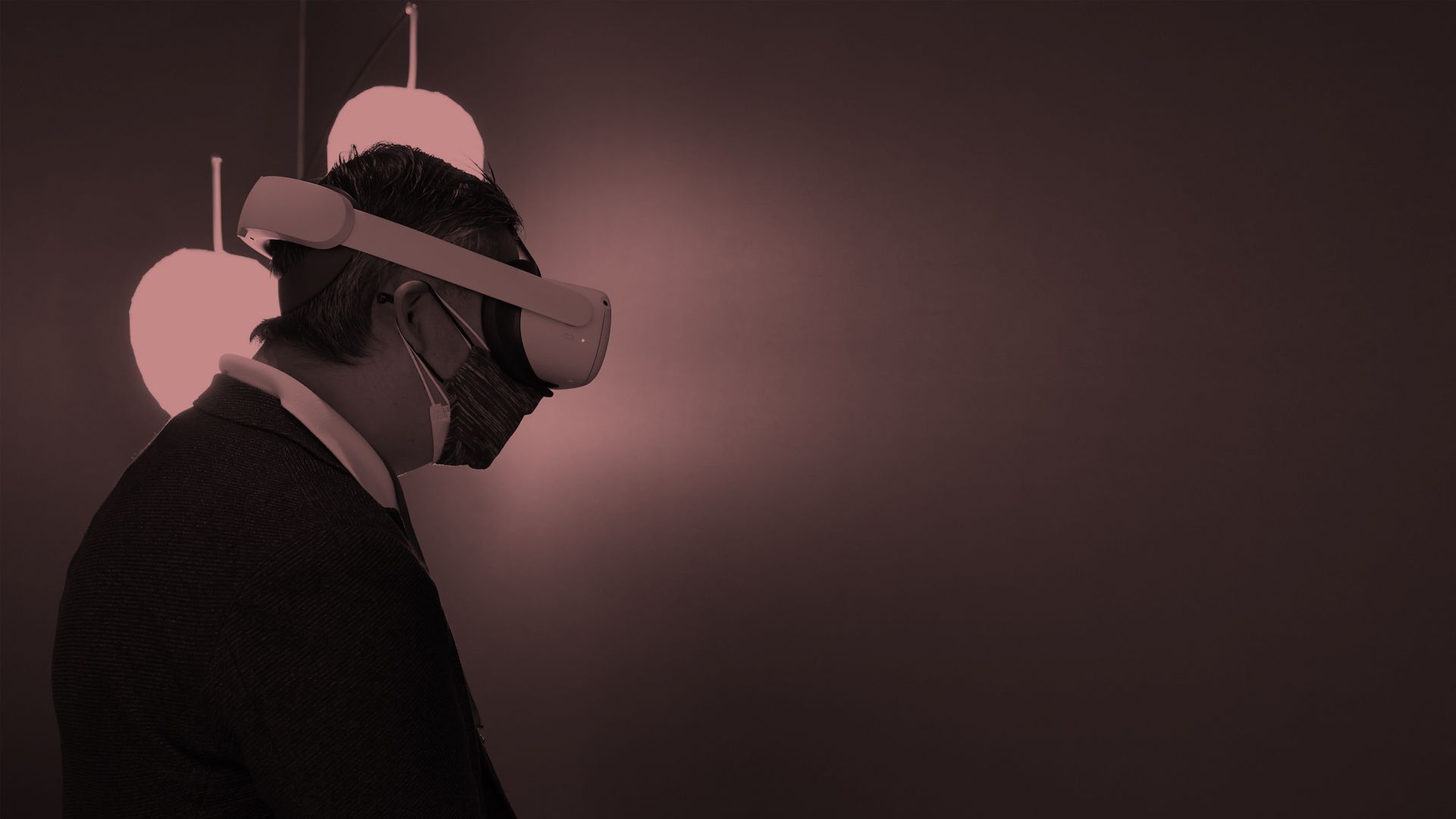 Happy 2023!
Expecting the Elite
New year, new leaks. Over the weekend, not long after alleged HTC trademark filings for "Vive XR" and "Vive XR Elite" were spotted online, it appears that a Korean store page for Vive products accidentally listed the XR Elite ahead of its CES reveal set for tomorrow. Oops.
With less than 24 hours to go before we see how HTC's formal announcement lines up with Brad Lynch's recent "Flowcus" leaks about the headset, this leak may have filled in the last major piece of info we've been waiting on all this time: the price. Listed on the site at a whopping ₩1,790,000, it seems like the XR Elite will cost around $1,400. The official US price may differ, of course, but if we assume that wasn't a placeholder and that past HTC trends hold, then any hopes of this being significantly cheaper than similar headsets like the Vive Focus 3 or Quest Pro are just about dashed.
HTC is doing its best to meme its way through to tomorrow's official CES event, teasing that viewers "might find reality to be much more interesting than rumor." While it seems safe to assume that HTC will have more to show off than the headset itself–it wouldn't make much sense to talk up consumer ambitions ahead of the event without some kind of enticing experiences to tease–at this point it'll take a lot to emerge from CES with an edge.
Again, as I said a couple weeks back, I think HTC really needs to be competitive with the likes of Meta and Sony on price if it has any hope of building up its consumer base beyond the Vive ride-or-dies. Even if we see a shift in messaging to pump the XR Elite up as an alternative to the Quest Pro, if it's anywhere around $1,400 HTC needs it to be a seriously impressive headset out of the box. Otherwise, considering Meta's advantages like the Quest software library and independently tracked controllers, good luck swaying anyone who'd also consider the Pro.
As for games-focused consumer competition, HTC's announcement is going to come after Sony takes the stage to give us another look at the $550 PS VR2 (and, hopefully, some more titles in its lineup). Setting aside the Pro comparison, framing this headset as something exciting for consumers is going to be an absurdly tough pill to swallow if it ends up costing around $500 more than the cost of Sony's headset and the necessary console combined.
No matter what, though, the reality of what HTC has in store for CES really is likely to be more interesting than rumors preceding it. For all we've learned about the device and heard from the company so far, this is still going to be HTC's big chance to pitch a path forward for consumer products that gets away from the Flow, pricey headsets we already know, and last year's wine tasting weirdness. It may lead with a product priced beyond reach for most, but either way we'll see if it can make the most of the opportunity.